Our people are instrumental to our success and are dedicated to serving our clients professionally and with integrity.
Steve Gathings – President
Steve Gathings, our founder and President has held numerous positions in the Contract Furnishings and Design Professions. A graduate of U.A.B., Steve began his career during his sophomore year of college and has worked for industry leading companies including ArchitectSouth/Bodine, Steelcase, Inc., Carson Business Interiors, Global Furniture Group and VIA Seating Company. Steve has managed project teams working with such companies as General Motors, Chrysler, Manufacturers Hanover, Shipt, Hospicelink, Gestamp, Bechtel, and Boeing to name a few.
Since starting OFC Workscapes in 2016, Steve has striven to build a cohesive, professional, and enthusiastic team that stays focused on providing timely and responsive solutions to clients' needs. Rapid response, attention to detail and customer satisfaction, are at the core of what Steve believes differentiates OFC from others.  As a business owner himself, Steve recognizes the importance of conserving and applying resources for the best possible results and loves working with his clients to achieve maximum value for the investment they make in their facilities.
Steve is a Paul Harris Fellow and a member of the Rotary Club of Shades Valley.  Also, active in his church, Steve serves as an Elder and Chairman of Quest Ministries and is a small group leader for Young Business Leaders.  Steve and his wife, Marie are shepherds in the Graduate and Career Sunday School class at Briarwood PCA. An interesting fact about Steve is that in high school he once competed in a track meet and the state swim championship on the same day – specifically the shot put, discus and 400 yd. freestyle.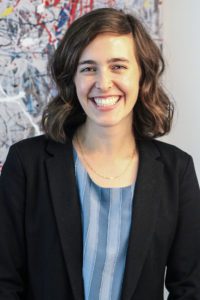 Lillie Baggett Norvall – Office Manager
As our Office Manager, Lillie's responsibilities include managing projects from start to finish while maintaining prompt and professional communication with clients throughout the design, ordering, and installation processes. Lillie uses her creativity to elevate our clients' experience by providing renderings of their projects using Computer Aided Design software. She also quotes and orders products and communicates with manufacturers to manage and track client orders.
When asked what she enjoys about her job here at OFC, she said "I love when I get to bring ideas to life in renderings, especially for clients that have a hard time visualizing a space in their mind. Keeping clients engaged and happy during the design process is what I strive to do. I also have a lot of fun personalizing the renderings. If I know you own horses and love the show "Yellowstone," do not be surprised to see a framed picture of horses in the rendering of your office and the Yellowstone intro credits on your computer screen.
Before Lillie's time here at OFC, she spent two years teaching at a private school in Clarksville, Tennessee. Lillie recently got married to her husband Rossouw and is enjoying the newlywed life in Birmingham. Lillie is a member of the Rotaract Club of Birmingham and enjoys giving back to her community through the club's many service opportunities. A fun fact about Lillie is that her husband is from South Africa and she got to experience a true African Safari in 2021!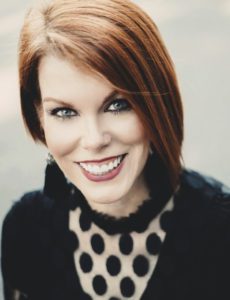 Laura Cooper – Account Executive 
Laura is responsible for working closely with our clients to determine their workspace needs and actively assists our team with research, specifications, and recommendations. Laura also stays up to date with all our current product offerings and how they can benefit our customers.  Laura does a fantastic job seeking out new clients and making sure her customers receive exceptional service and value.
When asked what she loves about her job, she said "I love providing office furniture and space solutions to my clients.  Being able to pinpoint offerings can impact everything from company culture to employee productivity to creativity to morale."
Before Laura's time at OFC, she served three years as a Membership Development Manager for the Hoover Chamber of Commerce. Also, Laura is a longtime resident of the city of Hoover, and active in her community. She is a member of the Hoover Service Club and Birmingham CREW. While handling her role here at OFC, Laura is also a mom to her daughter Allie and her son Brant. Laura's fun fact is that she and her daughter Allie share the same birthday on October 2nd!